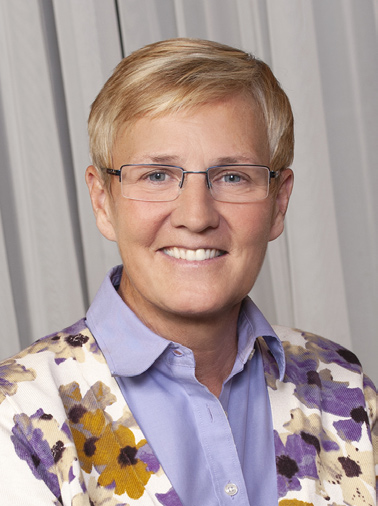 Welcome to the 2022 DEKALB SuperSpiel. Bayer is once again pleased to support this prestigious event on the world curling stage with our seed brand; DEKALB®. We look forward to viewing some exciting championship curling!
The DEKALB seed brand continues to innovate and offer new solutions for farmers in Manitoba and across Canada. DEKALB offers an extensive line-up of products for farmers and leads the field in breeding innovations. Our priority is to discover new ways to turn yield potential into bushels in your bin through research and development, high-performing seed, agronomic expertise and customized advice and solutions. The 2023 season is lining up as a very exciting year for Bayer and DEKALB as we are launching three new DEKALB TruFlex® canola hybrids, four new corn hybrids and two new soybean varieties. With the strong performance of BUTEO™ Start seed treatment, it is now part of the standard base seed treatment package on DEKALB canola which provides powerful protection against striped and crucifer flea beetles. Bayer also recently launched Laudis® herbicide for corn and Cirray™ herbicide for wheat and barley, in an ongoing effort to bring innovative solutions to help farmers maximize profitability and production on every acre.
We are thrilled to support the 2022 DEKALB SuperSpiel and wish all the curlers best of luck this week. Thanks to all the local sponsors and volunteers that make this event such a success for so many years in a row. We wish you the very best for another successful event.
Welcome one and all to the 15th anniversary of the DEKALB SuperSpiel. It is exciting for curling to be back to normal. It is great to have so many teams interested in the DEKALB SuperSpiel this year.
You will see some great curling – all hosted on "Arena Type Ice" in the Morris Curling Club under the head ice technician, Matt Rankine. Greg Ewasko has been with us the past 14 years and is unavailable this year. Greg is now Curling Canada's Head Ice technician. Matt has been helping Greg since 2014 and we welcome him in his new role. Thank-you for 14 years.
We welcome back our Super Fans, Players and Sponsors. Without all of you, the DEKALB SuperSpiel would not have become the special event it is.
We would like to thank our Title Sponsor, Bayer Canada and their DEKALB Brand for their continued support as Title Sponsor for 15 years! We also thank our Presenting Level Sponsors for their continued support; Meridian Industries (Women) and EcoPoxy Presenting Sponsor of the Men's event. To our Official Host Sponsors – Town of Morris and a special welcome to Morris and District Chamber of Commerce as a new Host Sponsor. Thanks to Lounge Sponsor – RBC Dominion Securities, Patrick Rae / Royal Bank; and our Web Sponsor – Roadmap. We appreciate all your super support! A Super welcome to AGI – Westfield Industries that has joined us in a new category as Presenting Sponsor of "Youth and Development".
We are lucky to have wonderful Media support. It is another critical aspect to the success of this event. We thank them all for their great coverage and dedication to our event. We are pleased to have the Winnipeg Free Press and Golden West Radio as our Presenting Media Partners.
Volunteers are special. We are very fortunate to have many Volunteers that contribute to the smooth running of our event. Many of our Volunteers have been with us all 15 years. Thanks to Casinos of Winnipeg, our Volunteer Sponsor, for their support!
Thanks to all the many other Sponsors that also help to make this event possible. We encourage you to take time to look through the program to see our wonderful Sponsor support. We ask you to thank them and support their businesses while you are in the area.
Thank you to all Sponsors, Volunteers, Fans and of course, the Teams for your support of the DEKALB SuperSpiel. Look forward to seeing you all for the 16th annual DEKALB SuperSpiel December 1-4, 2023.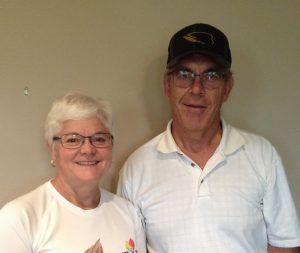 Chris and Lorne Hamblin
Co-chairs-DEKALB SuperSpiel 12